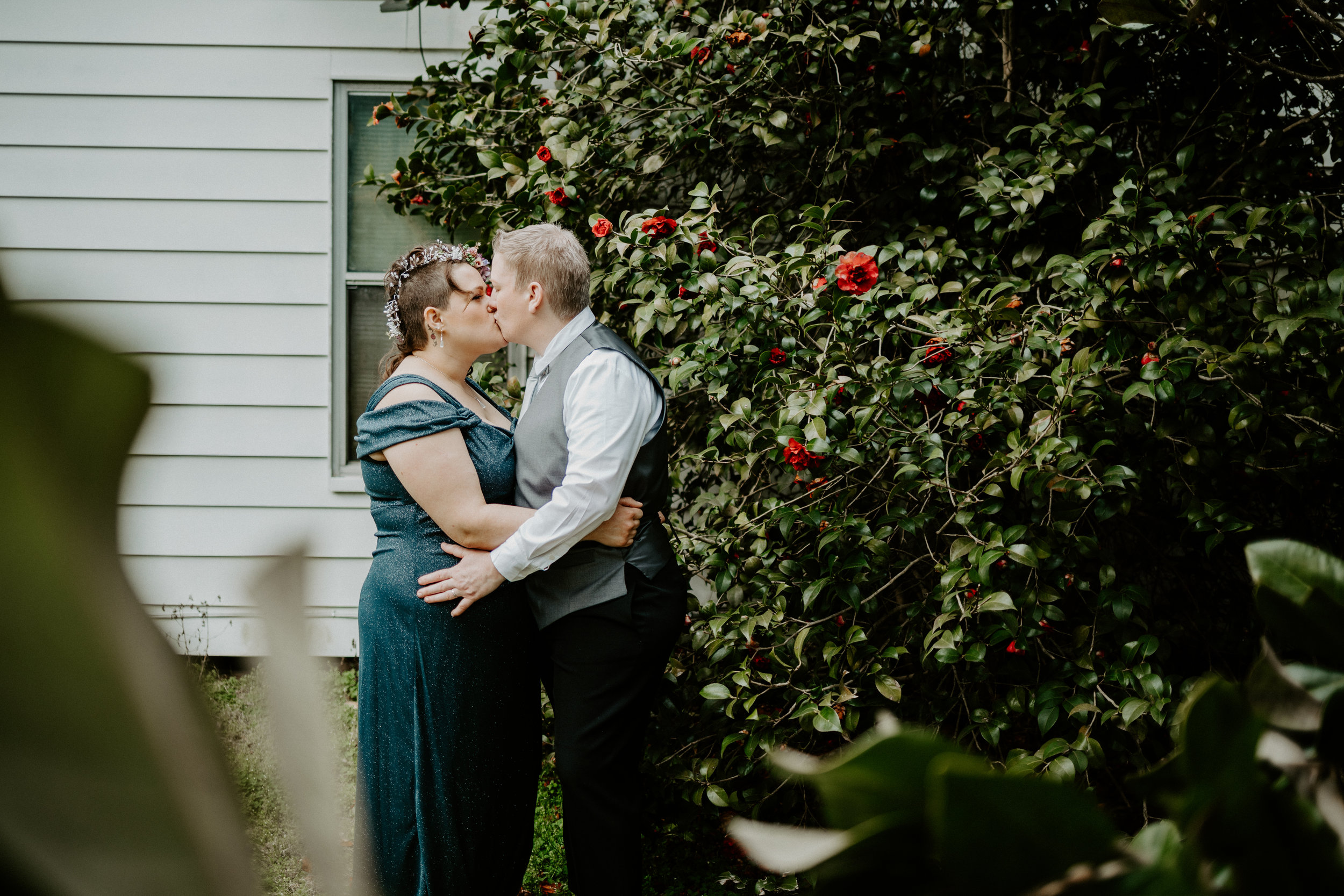 KD + LINDA | COUPLE SESSION
RALEIGH, NC – CAITLYN NICOLE
---
These two were one of the nicest couples I've ever met! I loved getting to know them and their story as we wandered around Sarah's homestead snapping photos. KD and Linda tied the knot over New Years Eve, but the wedding ceremony is going to be one big party this Halloween. They wanted to capture the two of them before KD's surgery in June as they transition to non-binary. I am so excited for them as they are also on an embryo waiting list on their journey to becoming parents!
When I pulled up, Pig – Sarah's adorable mutt – was in their car loving on them. Linda is a vet tech so they were totally comfortable with Pig and Dave's welcoming committee. She's done a lot of work with organizations rescuing animals and providing safer home environments.
Can we talk about how beautiful Linda's hair and makeup was? it beautifully accented her edgy style. Also that ring shot. #skullvibes KD proposed with Linda's sweet sixteenth ring. Given Linda's Polish heritage where both people in the couple wear engagement rings, Linda found a beautiful simple ring for her partner.
These two were so comfortable in front of my camera. They slow danced to the Hipster BBQ playlist on Spotify and chatted over their favorite beverages. They were down for everything, even a little mud. Thankful I get to met the nicest people and hear their beautiful love stories.